At Jim Stoddard Natural Gas Services we are committed to worry free ownership for our clients. Our customer for life philosophy has helped guide and shape our business for decades. We install only the highest quality products available and we ensure that we offer our customers more choices when it comes to their heating and cooling system.
We have a strong association with a leading Hydronic Design department that has had the opportunity to work on hundreds of exciting and interesting wet heat projects. Our partner has worked closely with both their customer and supplier base to find solutions to some very complex, and sometimes challenging applications. We support  the  Triangle Tube line of high quality, high efficiency boilers. Excellence. Ingenuity. Efficiency. Three distinct qualities that have made Triangle Tube an industry leader. For over 60 years, they've provided innovative ideas to the North American heating and hot water industry; for residential, commercial and industrial applications. We proudly offer a complete line of stainless steel hot water heating products. Each of our carefully designed, peak performing products reflects an abiding concern for sustainability and low ownership cost.
As the leader in condensing technology, Navien has already reinvented the water heating industry with the award-winning NPE tankless water heaters and the NCB combi-boilers. The new NHB boiler series is the next in line of innovations from Navien. All NHB boilers have Navien's advanced burner system, an industry-leading AFUE of 95% and turn down ratios up to 15:1.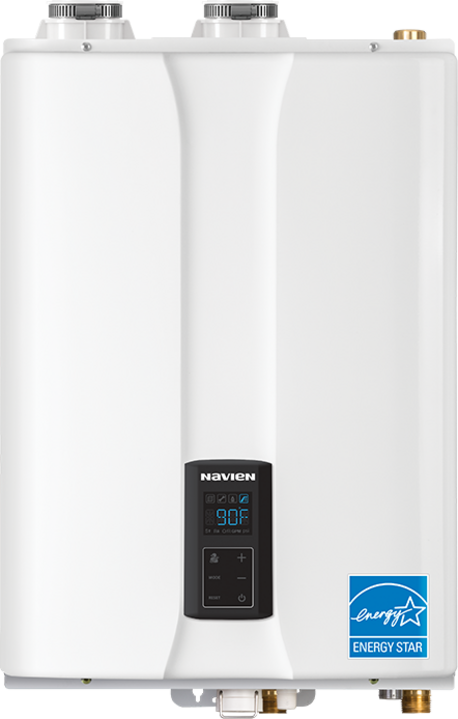 Jim Stoddard Natural Gas Services has the answers. Call us today for a free estimate.